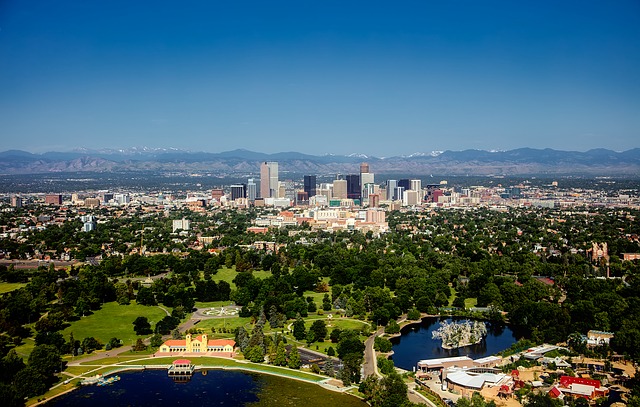 Denver is a lovely place surrounded by the bliss of nature. When you are traveling to Denver or spending a day then here are things must do in Denver.
Places to stay in Denver
Denver offers quick and easy one-day excursions either within or on the outskirts of the city. For a quick tour of an old yet lively mountain town, check out Central City and Black Hawk. It may look like an old town but you'll never set short with all of the fun involved in the place. At day time, the place is ideal for family gatherings and sightseeing but at night, the whole place is turned into a casino.
With mountains looming over the horizon from practically every angle, views around Denver are spectacular, which is great if you desire to soak in the sites while still enjoying an urban vacation experience. If you decide to stay in the city, just one of the hidden gems that Denver vacations can offer you is the "LoDo" district. Short for Lower Downtown Denver, LoDo is where you can feel the excitement of the city.
For a more outdoorsy itinerary, Fort Collins, Mount Evans, and Rocky Mountain National Park are some of Denver's best locations. Experience the open spaces, the mesmerizing scenic beauty, fresh clean lakes, and breath-taking highlands as you relive the lifestyle of the good old west.
For a historical day, head on to Georgetown and see a preserved 18th-century Victorian architecture on the foot of a snowy mountain. The place is just filled with scenic views that everything looks perfect in photographs. The tourist-favourite are its antique shops and old-fashioned restaurants and boutiques.
The Warwick Hotel in Denver's hip uptown, with its heated rooftop pool, is a very highly rated luxury hotel. In Park West, bed-and-breakfasts like the Castle Marne are hugely popular.
One of the many famous annual events that take place every January is the National Western Stock Show which was first held in 1906. You can catch this multi-day event at the National Western Complex. It is the world's largest stock show and is used to preserve the western lifestyle by providing a showcase for the agricultural industry.
If you are in Denver you can experience the annual Cherry Creek art festival. This is something that will always be an amazing experience. This is an outdoor art festival that celebrates the visual, culinary, and performance arts. Artists come from all over the world to showcase their talents. You can find a lot of western art along with many unique artistic modalities. Patrons get a free opportunity to meet many of these artists and enjoy live musical performances or watch cooking shows. Many of the local shops and boutiques in the area are also open for people to patronize.
What is the wait all about? Pack up your stuff and get to explore the places that Denver has to offer you. Excitement awaits your way!