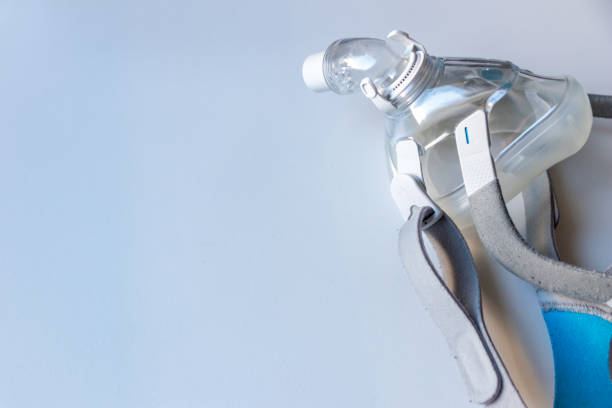 When faced with the challenge of choosing a CPAP machine, it is not enough to read all the information available. You need to try one on to find out if you are comfortable in it. A great way to do this is to rent a CPAP kit.
Rent before You Own
It becomes a test for newly diagnosed sleep apnea sufferers to choose the best CPAP mask. Luckily, with tons of information available, one can get what is needed to know about these masks. Yet, compared to the CPAP machine, choosing the mask is tricky. Once removed from the package, it cannot be replaced or refunded. The solution? Rent CPAP masks.
CPAP for rent is the best way to find out if it delivers the promises of the manufacturer or if is suited to your favorite sleeping position. You can rent used masks and opt to buy it later if you find it comfortable. If you can't sleep while using it for a week, no matter how hard you try, it's time to switch to another type of CPAP mask, pronto.
In this manner, you don't waste money buying a sleep apnea mask that is not suited to your needs. If you rent CPAP mask, this comes with the machine and the hose. This is the preferred mode when renting because you can actually get the experience of sleeping with the face mask on and feel the stream of air regulated in a particular pressure setting. Continue renting until you find what you want. That is the time to buy your own CPAP machine.
What Comes With the CPAP Machine?
A CPAP machine is inclusive of the air blowing machine, interface or the facial CPAP mask, and the necessary hose. It would be useless to try on the CPAP mask mast without the hose and the CPAP machine. The retailer will usually suggest the more popular masks. These would have comfort and security features.
If you want to replace your CPAP mask, it is not necessary to bother with another CPAP machine if yours is still functioning perfectly. You can rent CPAP masks for a month or a week or rent it for the entire treatment. But if you need a CPAP kit for regular use or for a lifetime, it is cheaper to buy your own kit. Accessories can bought later if you need more enhancements for your CPAP treatment.
Considerations to Consider
In your actual trial, you can determine if you are getting enough air during sleep, note if the machine is noisy, orif you can sleep comfortably through the night with the mask riding the bridge of your nose and extending towards the upper lip.
With constant use during the trial, you might discover too that you have developed allergies to the materials used for the mask, or if the mask is too big or too small for your face. These masks come in a variety of sizes and you can pick out the size to fit.
Start with the full-face mask and move on to the nasal mask and nasal pillow mask. The perfect fit is one that Write for us health because it is comfortable. Now you know why it makes sense to rent CPAP masks before purchasing one.