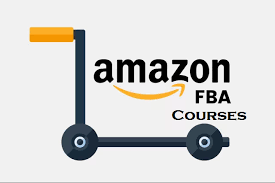 Selling on Amazon FBA is a profitable and exciting business. This Amazon FBA paid course will teach you about how to start selling on Amazon with the FBA model. You will be taught how to register your Amazon seller account, choose the best product to sell, and how to source your product from wholesalers having existence on the internet. You will also learn to add your product to your Amazon seller account, prepare your inventory plan, and ship your inventory to the Amazon storehouse. The outline for the best Amazon FBA course is as follows:
What is Amazon product research?
Keyword researchfor a competitor and niche analysis
How to source your product from verified wholesalers
Strategies to get product opportunity
How to launch a product?
How to do product listing?
Which product categories to avoid
PPC campaigns
Account handling
Customer Support
What is Amazon Product research?
Amazon Product research is a process of finding a winning product to sell on Amazon so that you launch a product with maximum net profit.
Keyword research for a competitor and niche analysis
To sell on Amazon FBA, that is important to research relevant and golden keywords which optimize product listing and also improve Amazon SEO. This is beneficial for ranking the product listing and getting more sales.
How to source your product from verified wholesalers
Product sourcing is a process in which you can buy standard products and sell them to customers. When you source a product from suppliers available on the internet, you must know whether these wholesalers are verified or not.
To check the verifications of the wholesaler you must:
Company legal name and address
Ownership structure
Tax information
Business licenses, permits, credentials, etc.
Verification by Wholesaler website
verified payment method
Contact information
Complete profile on wholesalers website
Deposit made in escrow to the wholesaler
How to do product listing?
Product listing is the main part to display our product on Amazon including price, title, bullet points, images, description, and product detail (weight, dimension, etc.)   This is the first step for buyers to get to know about the product. To find more information about importance of branding, you should try What are Amazon FBA Fees for Amazon sales.
How to launch a product
It's essential to set a goal for the launch of the product which specifies relevant, attainable, measurable, and time-bound elements, even we can make sales or launch a product with a new name.
PPC campaigns
PPC is an advertising program that is offered by Amazon to its sellers. There are two main types which can be run with a number of targeting strategies. Along with the PPC information, other PPC campaigns which are beneficial are also offered in this course.
After completion of the Amazon FBA course you will be able to:
Ø How to sell on Amazon and make a passive income with Amazon FBA business
Ø Examine the features/category of the product on Amazon and you will be able to decide how and what to sell on Amazon.
Ø To negotiate the best price for various manufactured goods.
Ø Work from home as an entrepreneur.
ØAble to find a product that will make a maximum profit.